Turnkey Sportsbook Software
When you embark on the task of creating your own sportsbook, you have several options open to you:
First, you can start from scratch. This includes hiring a large team to help you realize your goals; designers, developers, security experts, support agents, testers, etc. You will then need to design your software and develop it from scratch, a process that can take many months. This software will then require testing, something that can take thousands of hours to do properly. We could go on, but the magnitude of this task is fairly apparent.
Rather than starting from scratch, you could buy existing software and work from there. Even so, you'll still need a team of staff to help you customize it to your needs, plus you'll need to organize hosting, security, anti-fraud measures. All that, and let's not forget obtaining licenses, contracts, etc. still a lengthy, and expensive process.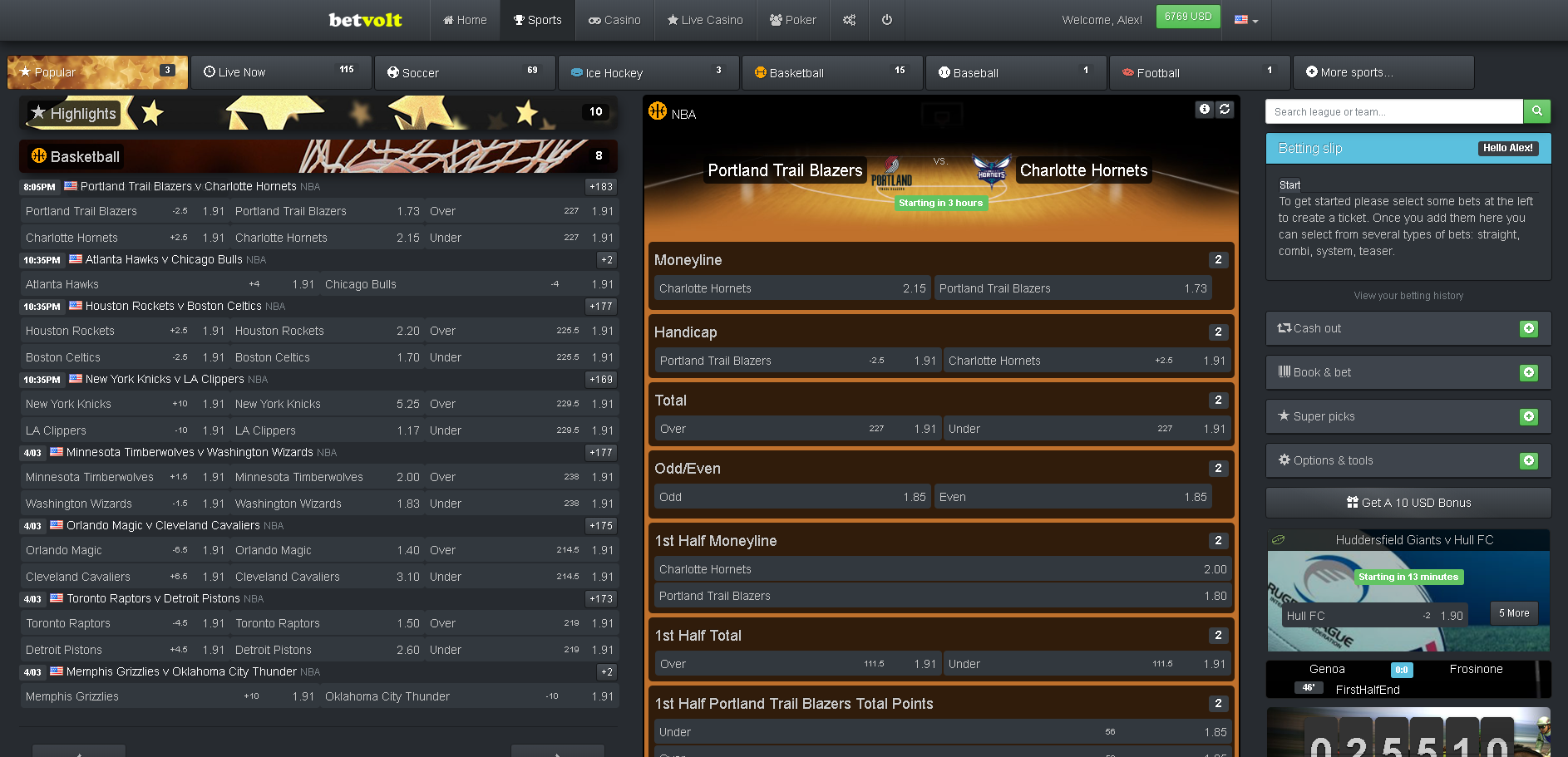 Or, you could save yourself a lot of time, stress and money with a turnkey sportsbook website solution. Such a product will have done all the work for you, giving you a fully supported, complete package that's ready to go, and can have you in business within weeks.
What We Offer
Our turnkey sportsbook software packages offer exactly this. We've already designed, developed and painstakingly tested our software, so you don't have to. On top of that, we'll help with licenses so you can get your business up and running. Additionally, we'll take care of hosting, security, customer support and anything else you can think of, leaving you free to promote your business and focus on turning a healthy profit.
Customized Design and Branding
Flexibility is a key asset for us, and we believe in giving the customer exactly what they want. We'll work with you to build the sportsbook website that works for you. You have the final say on all decisions, from color schemes and branding, to menu and feature placement. Of course, we're happy to advise, and together we can create a front end that not only looks amazing, but is easy and intuitive to use.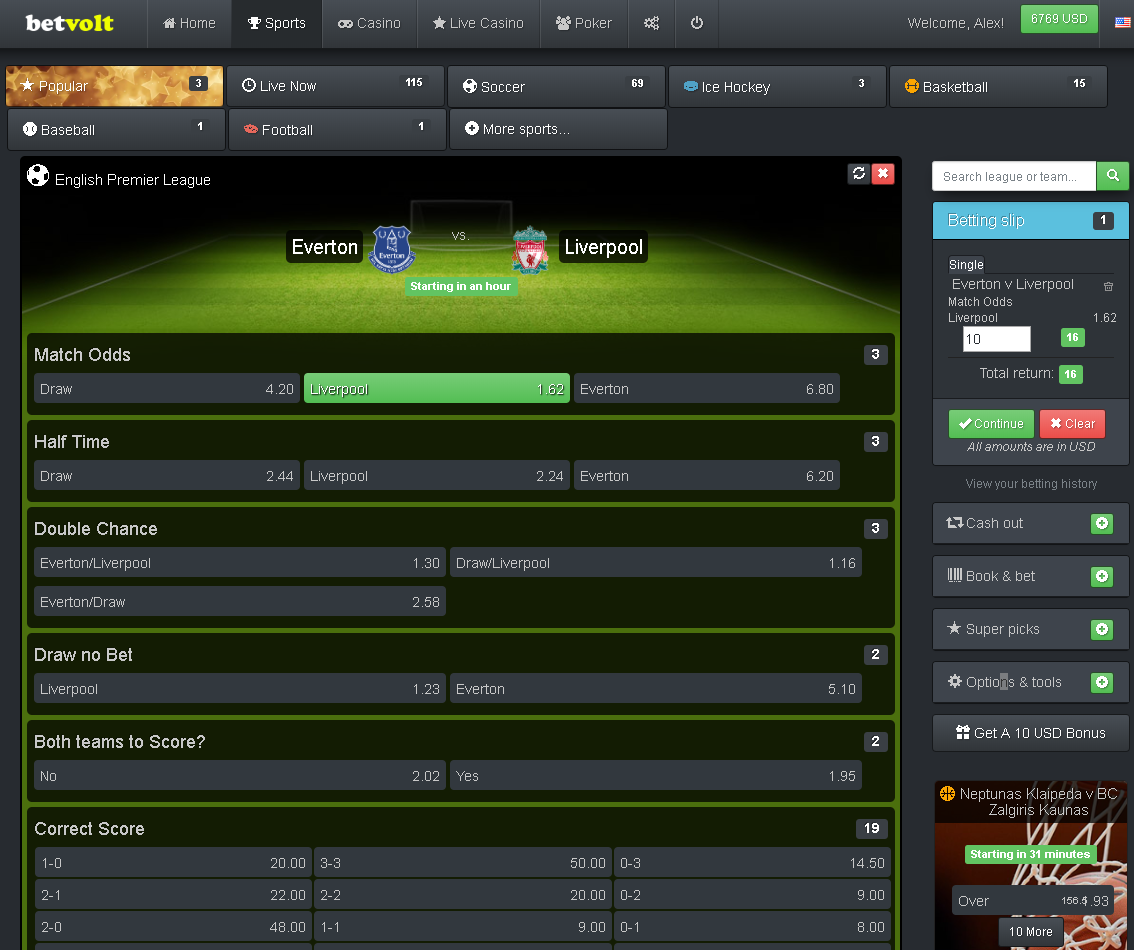 Unbeatable Market Coverage
We offer a rich variety of the latest market data, and cover events and sports from across the globe. Besides all the major sporting leagues and events worldwide, we have a huge selection of minor and local leagues. We can provide the markets that are most relevant to you and your customers, including in excess of 40 different sports, TV shows, and political and royal specials. All our feeds feature the latest prices, meaning your customers will never miss a bet.
Variety of Betting Options
As well as a huge variety of markets to choose from, we can provide your customers with an equally rich selection of bet types. In fact, we support over 40,000 different bet types. So, whether your users want to place a simple straight bet, a teaser or a fifteen fold cumulative bet, we can provide. If you need a particular, customized betting type, that can also be arranged.
Risk Management
It's in our best interest that your business thrives. With this in mind, we've incorporated sophisticated risk management systems into our turnkey sports betting software. Stay ahead of the game with real time reports that can alert you to high risk markets or events, allowing you to act accordingly. Alternatively, automate the process and put pre-set limits on those markets deemed to be risky, saving you money.
Live Betting
Few things beat the thrill of live betting, and more and more customers seek it out when looking for a new sportsbook. Our software enables real time updates that allow your customers to make the most informed bets. With coverage of over 30,000 events globally each month, you can be sure to keep your user-base keen.
Reliable Hosting
Keeping your website running quickly and avoiding downtime is critical, especially during important events. Nothing will damage your reputation quicker than losing service as a major event unfolds. Finding reliable hosting can be difficult, which is why we'll take care of that as well. We set no bandwidth limits and use military grade, cloud based servers to ensure your site can handle large influxes of traffic without slowing down. Our impenetrable data centers are located on 4 different continents, resulting in high speeds and almost a 0% chance of downtime. They feature top of the range security systems to keep you and your customers safe.
Non-Stop Support
Even with the best systems in place, the occasional issue can arise, and it's vital that when it does, your users have who to turn to. Normally, you'd need to hire a team of customer support agents. However, our turnkey sportsbook software includes 24/7 support across the globe — just another thing you don't need to worry about. With live chat, FAQs, email and phone support, help is always just a few minutes away, for you and your customers.